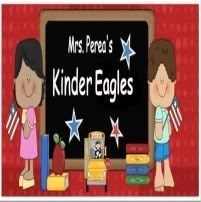 I can't believe back to school is right around the corner. I'm not sure if I'm ready yet (can't I just spend a couple more days in my pajamas?) But ready or not, here it is. I thought I would share one of my favorite back to school activities.
Click here for more back to school activities...
I think it's ESSENTIAL to read
In case you haven't read this book, it's about a little mouse with a really big name, Chrysanthemum. It teaches children that everyone's name is special to them and it's not nice to make fun of anyone's name. I often catch myself reminding the students with one word if I do catch someone making fun of anyone's name by just saying, "Chrysanthemum." Very important book for 1st graders!
Other good books for the 1st day of school.
Then I pass out a half piece of colored construction paper with their name already written on it (see my post on handwriting for further explanation on how I teach children to write). Their homework that night is to ask their parents how they got their names and to decorate the piece of paper.
When the students return to school, they share their decorated name and how they got their names. It really helps me get to know the students. After everyone is done sharing, I tape their decorated names over a clothes pin I hot glue on the cabinets. These pins I use to display their classwork or their writing. I keep their names up there all year long, I love looking at their special names and the unique way they decorate them. :)
Check out
Teaching In Heel's Linky Party